Biking paradise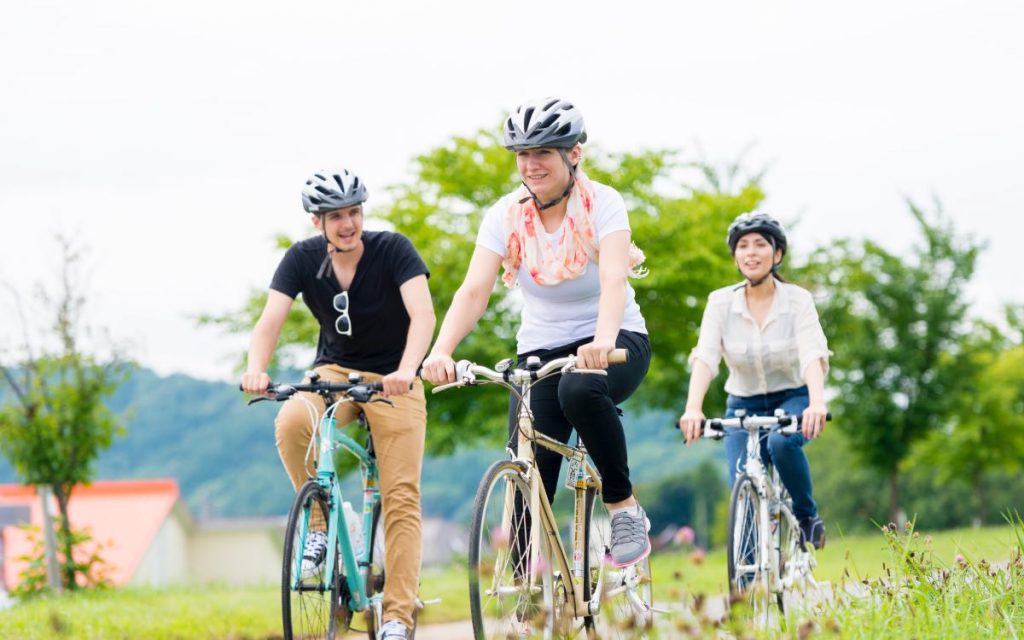 Iiyama offers plenty of opportunities to meet serious cyclists. In fact, the city is often called a "biking paradise" by those in the know. Various cycling routes run through Iiyama, with flat public roads providing easy cycling for road bikers, while rocky ridges challenge mountain biking enthusiasts. With four unique seasons, cyclists can also enjoy a variety of gorgeous scenery while on the road.

After touring the world by bicycle, Terunori Kobayashi now works at the Iiyama-based TRKWorks, helping to advance cycling sports by bringing bike races to the city and training future professional cyclists. According to Kobayashi, Iiyama is "one of the best cycling spots I've encountered in my world travels."
The wide paved roads running along the Chikuma River recall the maintained paths of bicycle-friendly Denmark, while the mountain roads bring Italy's bike routes to mind.

In addition, because the JR Iiyama line stops at several stations within city limits, it's possible to bring bikes to various parts of Iiyama by train. Mr. Kobayashi tells us that locations with this combination of excellent biking paths and easy transportation are few and far between. We were lucky enough to get a few tips from Mr. Kobayashi on the best cycling roads in Iiyama.