Forest Healing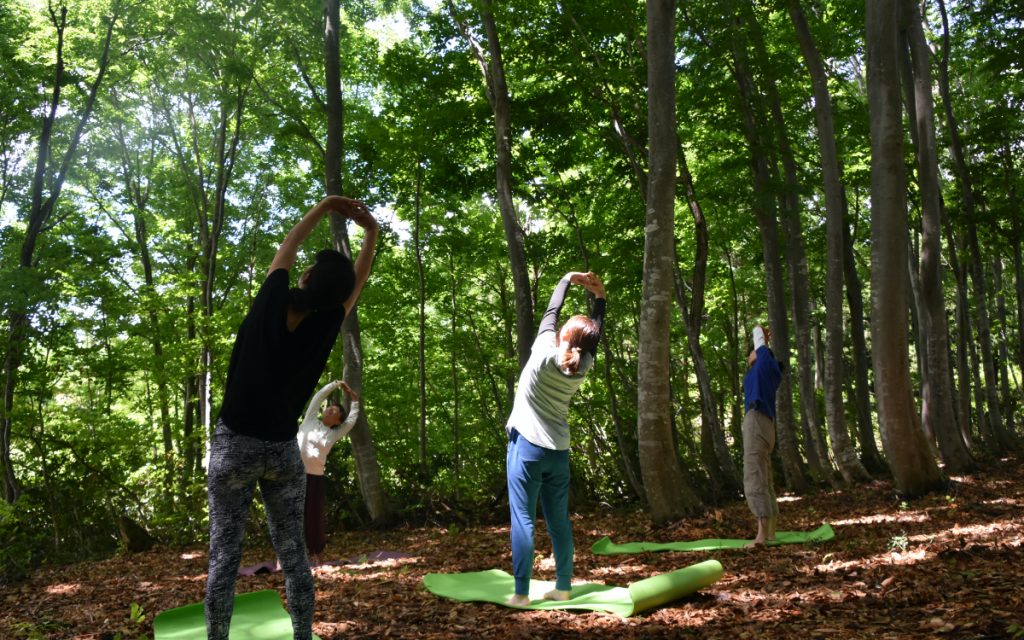 With beech forests in Nabekura Kogen and an avenue of cedars in Iiyama's Kosuge district, the city's forested areas are considered some of the best in Japan.
In 2005, Iiyama was one of the first locations designated as a "Forest Therapy Base." This designation recognized the area as a location with scientifically proven relaxation effects. In demonstrations conducted the previous year, the forest was shown to lower stress hormones and provide other positive health effects, as well as boost cancer suppressing immune activity.
These successful demonstrations were the first in the world to show convincing proof of the forest's healing power.